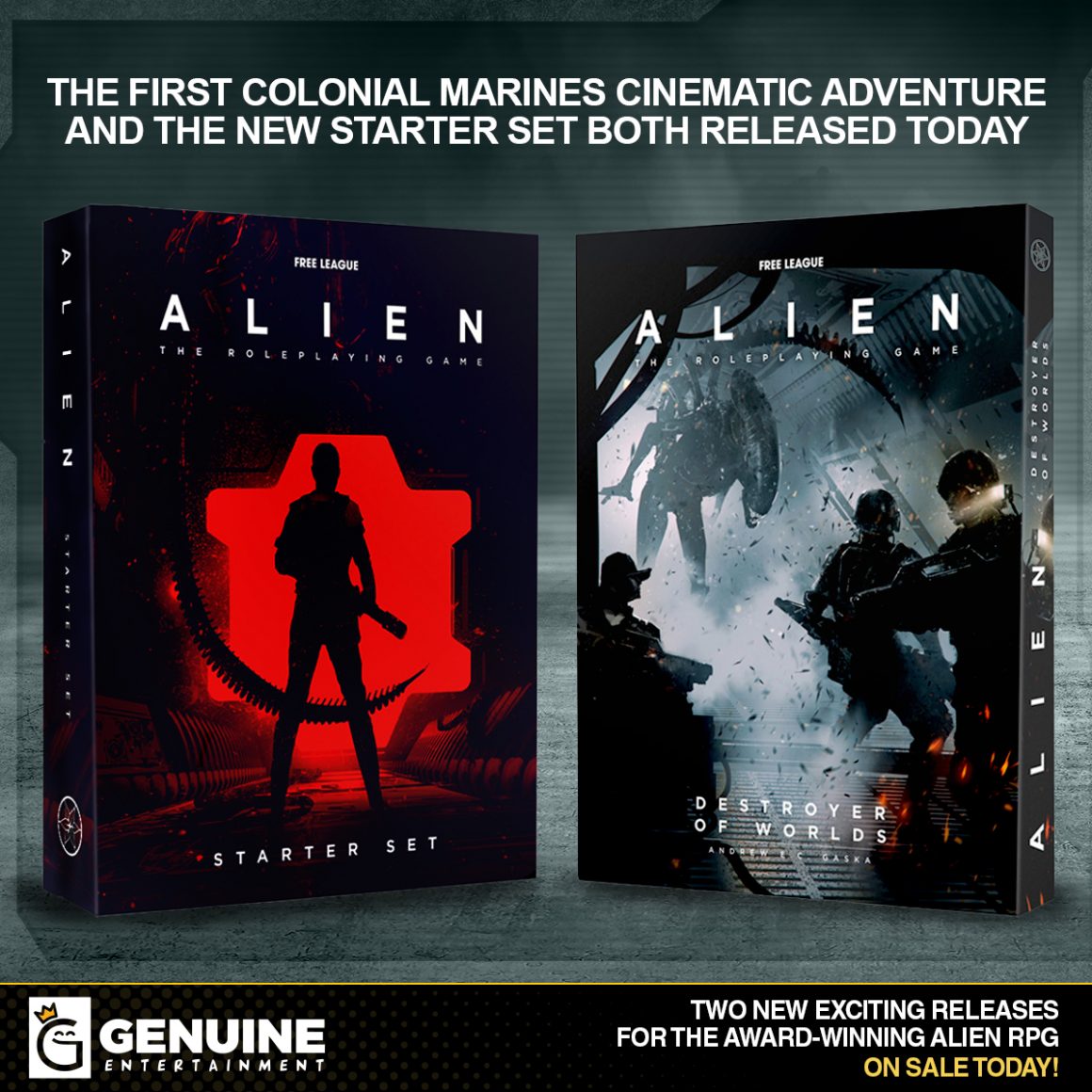 Recent winner of the 2020 ENNIE Gold Award for Best Game and the 2020 UK Games Expo People's Choice Awards for Best RPG and Best RPG Adventure, the official ALIEN RPG has debuted its first two expansions to the ongoing game series!
DESTROYER OF WORLDS, our first Cinematic adventure starring Colonial Marines written by acclaimed sci-fi author Andrew E.C. Gaska, and our new STARTER SET with everything you need to start playing including an abridged rulebook, custom dice, gameplay materials, and our award-winning adventure, Chariot of the Gods!
Both are available in the Free League online store, in digital format at DrivethruRPG, and soon in hobby stores everywhere. For more info, visit alien-rpg.com.