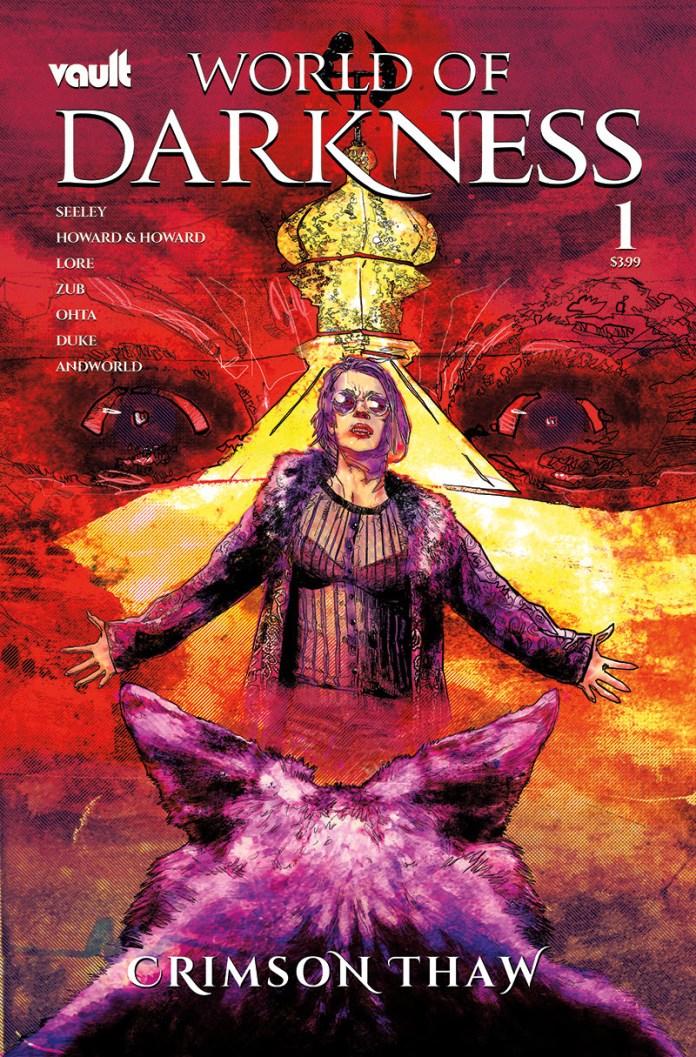 Happy to share that our Vampire: The Masquerade comic book series with Vault Comics and Paradox Interactive is growing with an exciting World of Darkness event series launching this Fall!
Launching in September, World of Darkness: Crimson Thaw is a three-issue event series helmed by writers Jim Zub, Tim Seeley, Blake Howard, Tini Howard and Danny Lore, artist Julius Ohta, colorist Addison Duke, letterer Deron Bennett, and designer Tim Daniel, with covers by Aaron Campbell and Joshua Hixson.
The series will introduce fans to more corners of the World of Darkness universe like Werewolf: The Apocalypse. And each issue will include exclusive gaming material for the fifth edition of the Vampire: The Masquerade tabletop RPG from Renegade Game Studios, allowing gamers to actually play the events of the comic series in their own games.
It's been thrilled to see Vampire: The Masquerade thrive in comics, and this dream team is sure to take World of Darkness to another level. So don't miss out!
Our thanks to CBR for breaking the exclusive!