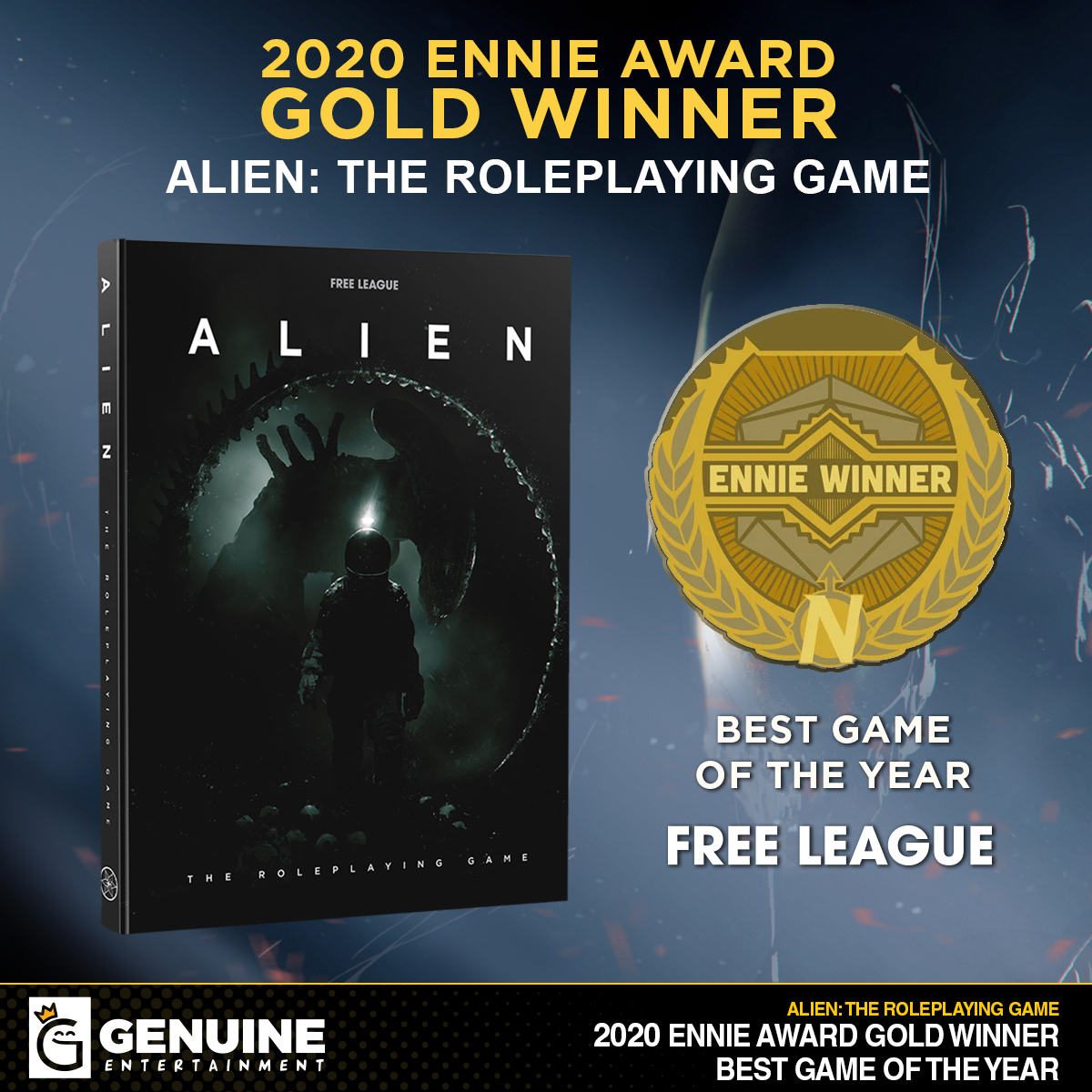 I am honored to share that ALIEN: THE ROLEPLAYING GAME has won the 2020 Gold ENnie Award for Best Game of the Year.
My undying gratitude goes to Tomas Härenstam and our inspired and impossibly talented team at Free League Publishing for designing such an authentic and exhilarating game, our amazing writer Andrew E.C. Gaska for exploring and celebrating the Alien universe in ways we could've never dreamed, Martin Grip and our incredible art team for bringing that rich and terrifying world to vivid life, and our champions at Disney for allowing this intrepid crew of misfits and life-long ALIEN fans to make our dream game.
Producing this game has been a labor of love for us all, and we can only hope that we'll be working and playing in this iconic universe for years to come.