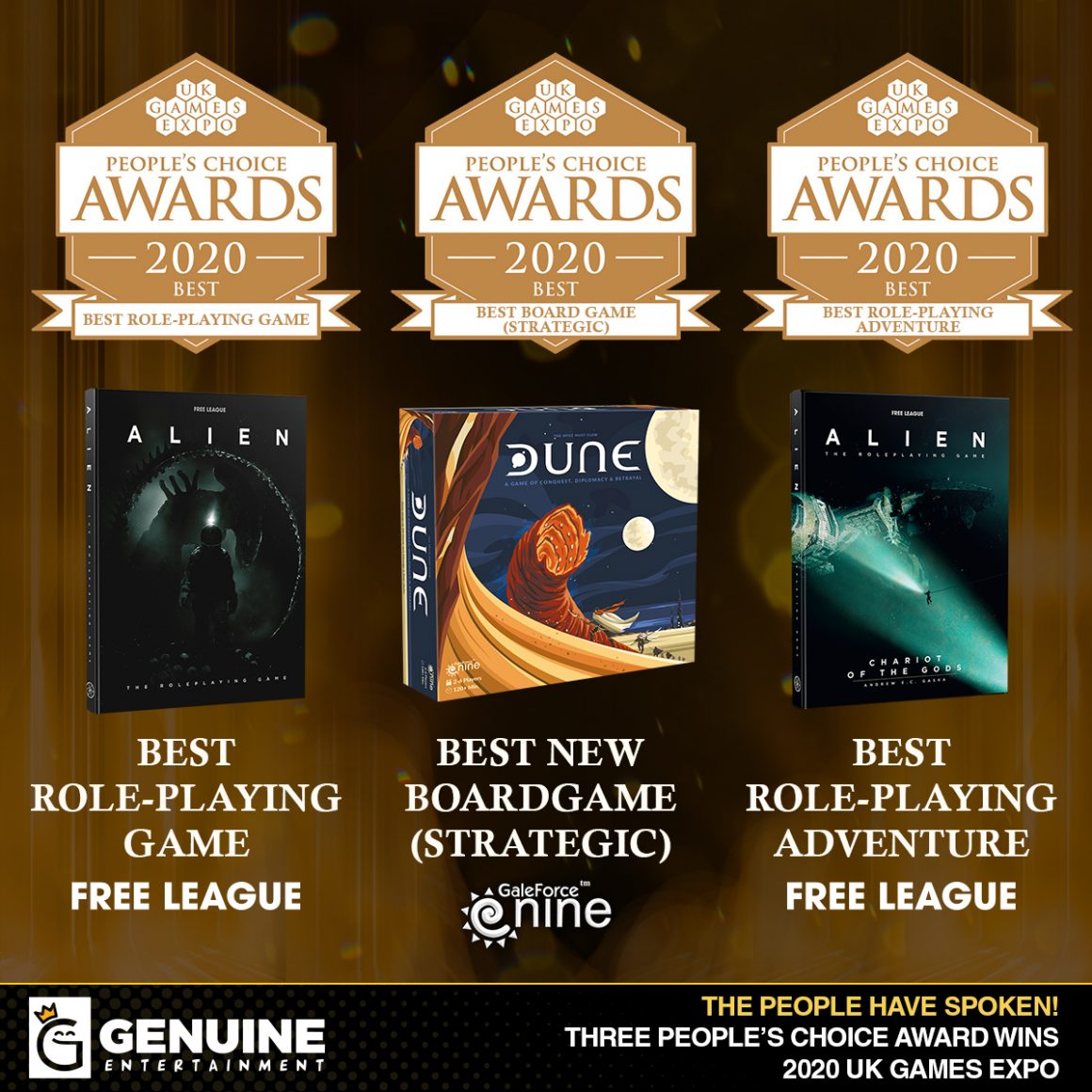 The people have spoken! All three of our games took home trophies at the 2020 UK Games Expo People's Choice Awards:
DUNE for Best Boardgame (Strategic)
ALIEN for Best Role-Playing Game
ALIEN: CHARIOT OF THE GODS for Best RPG Adventure
Couldn't be happier or more honored to work with our partners and pals at Free League Publishing and Gale Force Nine. It only continues to prove that if you commit to making a meaningful, measurable, positive impact on brands and fandoms you love alongside partners you trust and admire… the fans will know and they'll thank you for it. Quite literally.