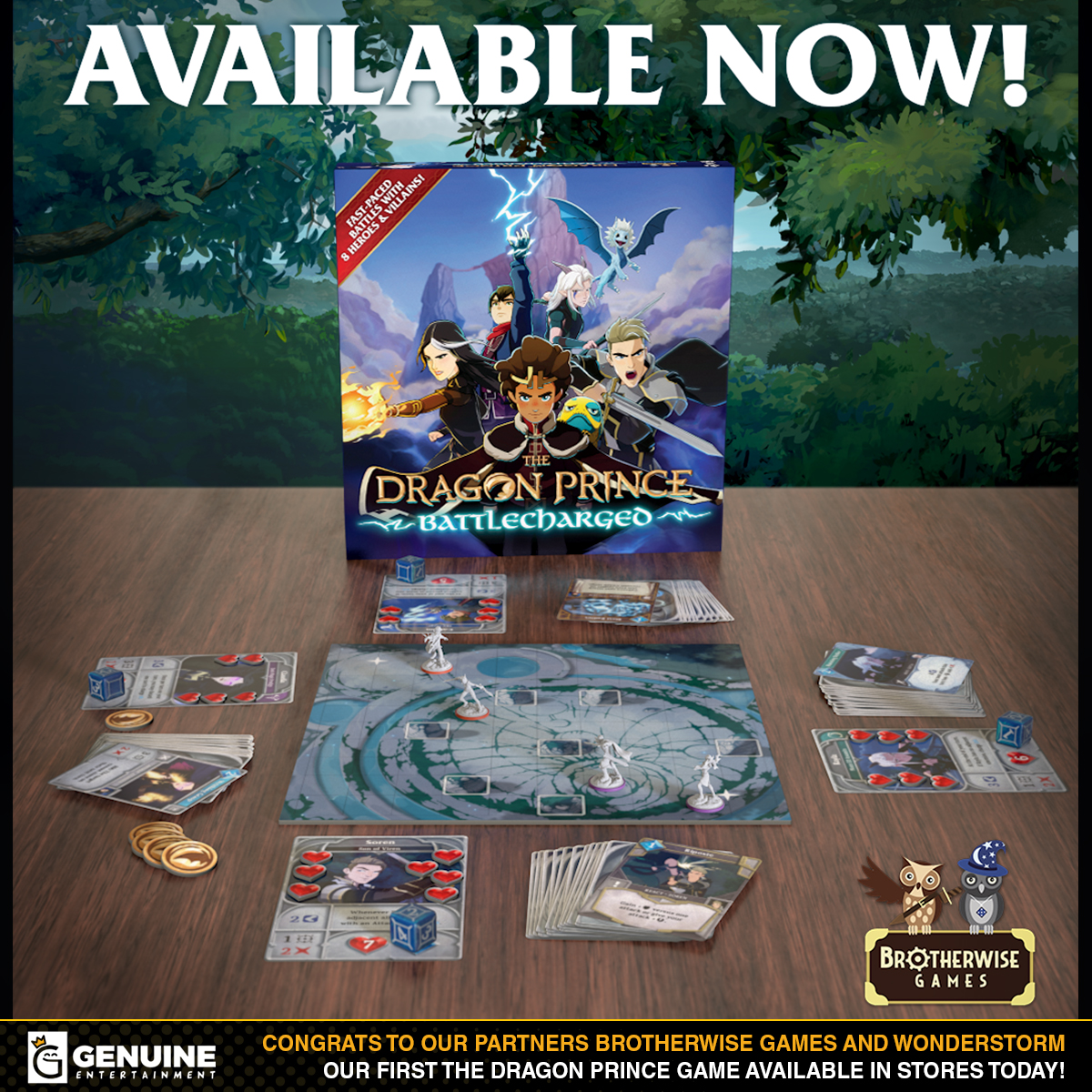 THE DRAGON PRINCE: BATTLECHARGED, our first board game based upon the hit Netflix series, finally hits retail today!
I've loved working on this wildly fun and imaginative game with Brotherwise Games and Wonderstorm. We fought long and hard to make a game that'll feel rooted in the world and authentic to core TDP fans, all while being equally exciting and inclusive for new fans across core and casual gaming groups alike.
I'm happy to say that Brotherwise delivered upon that promise and then some. Anybody can pick up and play the game in minutes. You don't need to know TDP to enjoy the game, but fans will adore the countless homages and inspirations. And the production values are just stunning. I honestly don't know how Brotherwise pulled off that $40 price tag. So for anybody looking for a high-end miniatures game with 8 minis, 8 decks, 6 unique battle maps, and a whole bunch of heart, this labor of love is really something special and a sure-fire staple for our game nights.
So please check out and enjoy it for yourselves!