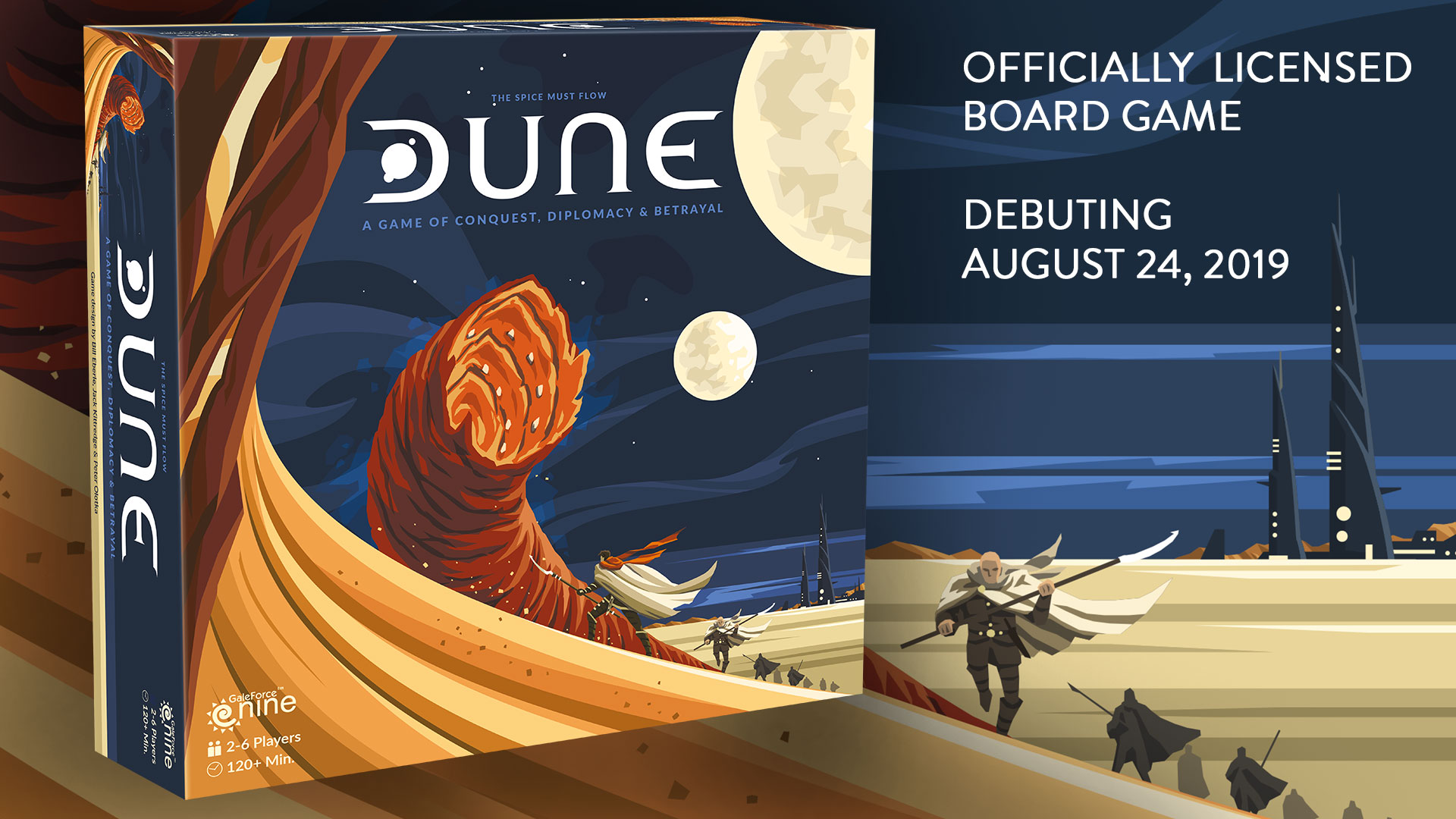 Dubbed "one of the legendary holy grail games of the tabletop", Gale Force Nine and Genuine Entertainment are proud to bring Dune – the 1979 Avalon Hill masterpiece that forever changed gaming and defined the grand strategy genre – back to the tabletop for the first time in over 30 years. Long thought to be lost forever to the legal complexities of the underlying rights, our partnership with Legendary has allowed us to not only re-publish the game, but work alongside the original designers of the game (Bill Eberle, Jack Kittredge and Peter Olotka – the trio of designers behind the hugely influential Cosmic Encounter) and Ilya Baranovsky, the Russian artist behind the fan-favorite redesign of the classic game board.
Announced last year (see "Exclusive:  Frank Herbert's 'Dune' Comes to Tabletop"), the Dune board game draws from the entire Dune franchise to create a game of politics, intrigue, and warfare on the desert planet of Arrakis. Players assume control of six different factions, from the mysterious Bene Gesserit to the devious Harkonnen, each with their own blend of advantages and special abilities. Over ten rounds, the factions compete for control of Arrakis and its all-important Spice.
The game will include 1 gameboard showing, 5 player shields, 5 player aids, 30 large leader discs, tokens and player markers for each faction, 156 Spice tokens, 2 Battle Wheels, and 166 cards.  It will include both basic "quick start" rules and advanced rules, as well as a synopsis of the Dune story.  Dune is intended for 2 to 6 players, and takes at least two hours to play. MSRP is $50.00.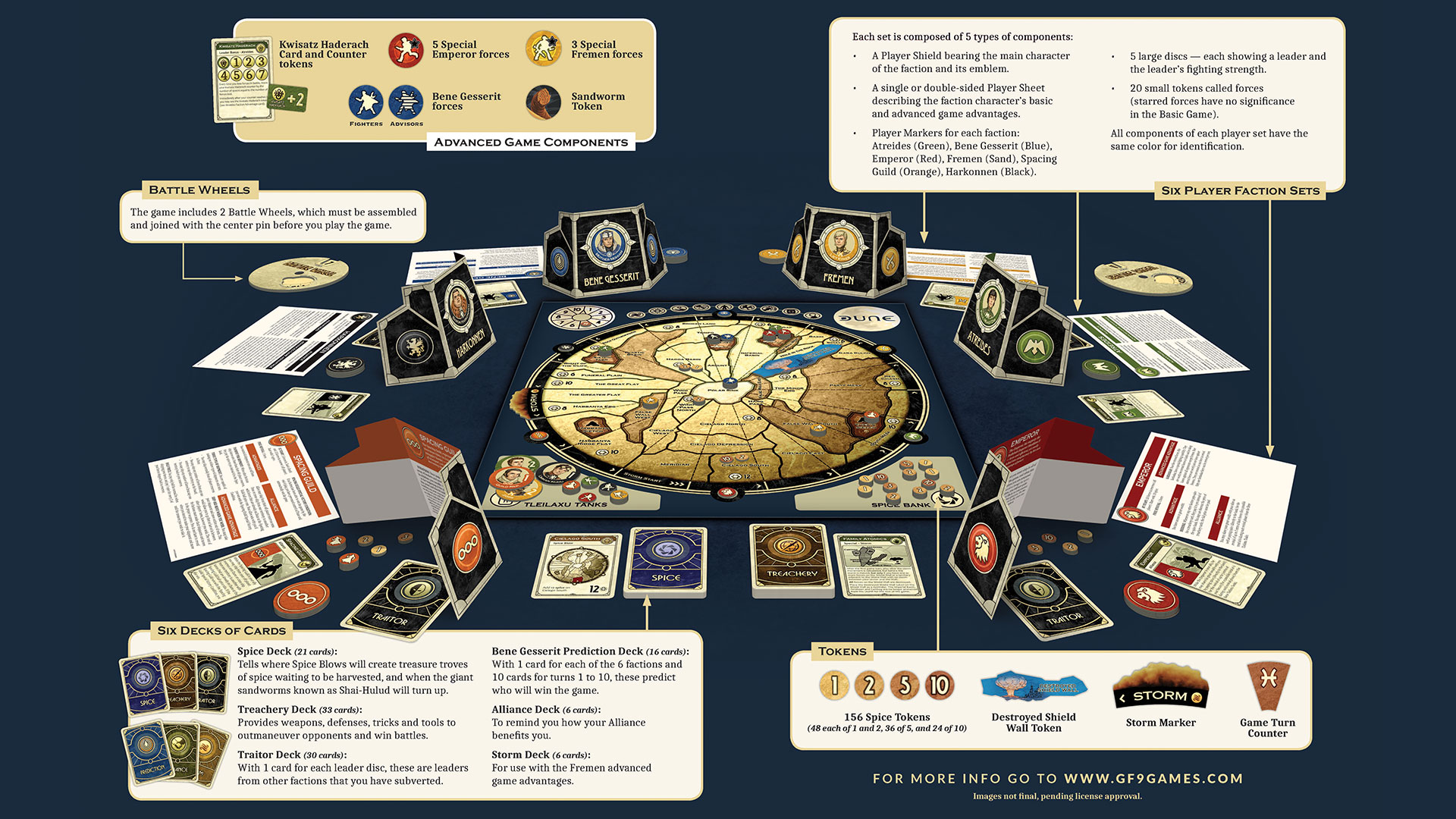 Pre-orders for the game have begun TODAY to coincide with their upcoming on-site demos at GenCon 2019, the largest tabletop gaming convention in the US taking place in Indianapolis on August 1- August 4. Pre-orders will begin to ship in late August.
Pre-Order your copy of DUNE today!
To learn more, click on the latest and greatest glowing coverage below:
Kotaku: The Classic Dune Board Game Is Coming Back After Over 30 Years Out Of Print
Geek & Sundry: The Classic Dune Board Game is getting a reprint this Summer!
Tabletop Gaming News: 35 Years Later, The Extremely Rare, Extremely Good Dune Board Game is Coming Back!
ScreenRant: The classic Dune board game is coming back!
Bleeding Cool: Gale Force Nine Games Re-Releasing Classic 'Dune' Board Game!