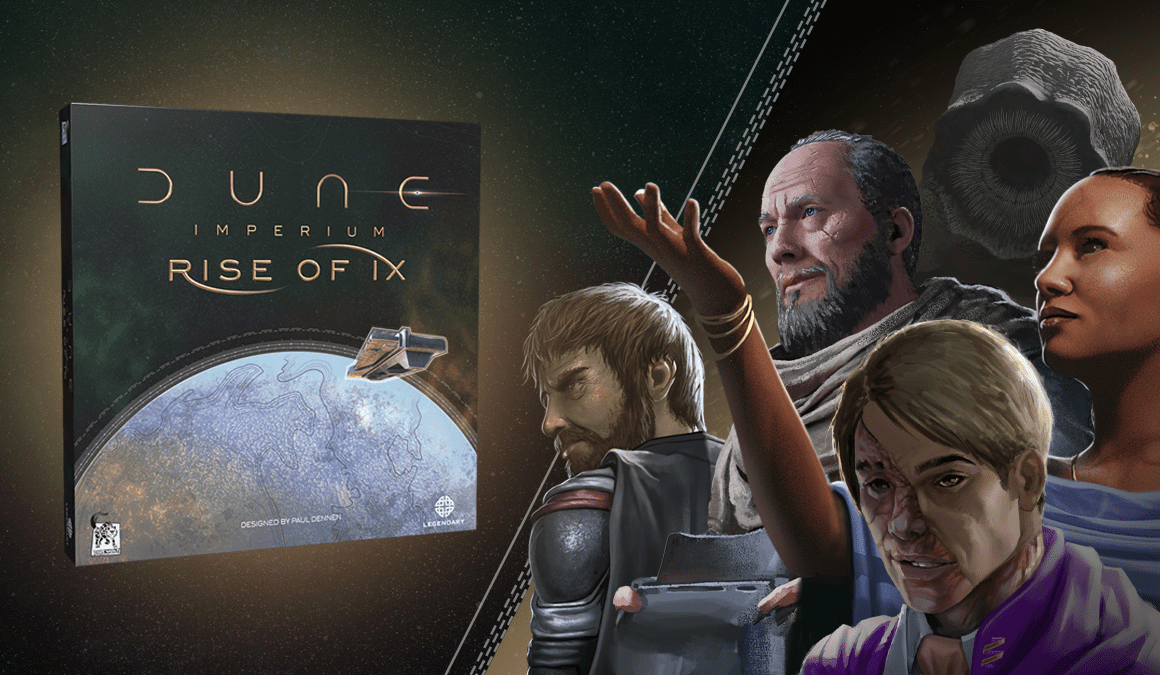 As part of the Dice Tower Summer Spectacular, Dire Wolf Digital announced Rise of Ix, the first expansion to the hit board game Dune: Imperium.
The Rise of Ix expansion focuses on technocratic society of Ix, and adds three new Houses to portray and a variety of new Imperium, Intrigue, and Conflict cards that seamlessly connect to the core game. Ixian technology is renown throughout the Dune universe because they produce cutting-edge thinking machines. This expansion will add new mechanics to Dune: Imperium, such as dreadnoughts and Ixian Technology tiles. Dreadnoughts are mighty war machines that enter combat like troops, but pack even more firepower, and are indestructible! Dreadnoughts can also temporarily take control of locations on Arrakis. These powerful units will cost players Solari to construct, so decisions on how to prioritize spending are key. Ixian Technology tiles can be acquired for spice, and unlike cards, do not shuffle into players decks. The tiles are instead placed directly in front of a player, where they provide a permanent upgrade to abilities.
We'll have more to share about Rise of Ix in the coming weeks, so visit the official website and sign up for the newsletter to get all the updates for Dune: Imperium and Rise of Ix in the days ahead!