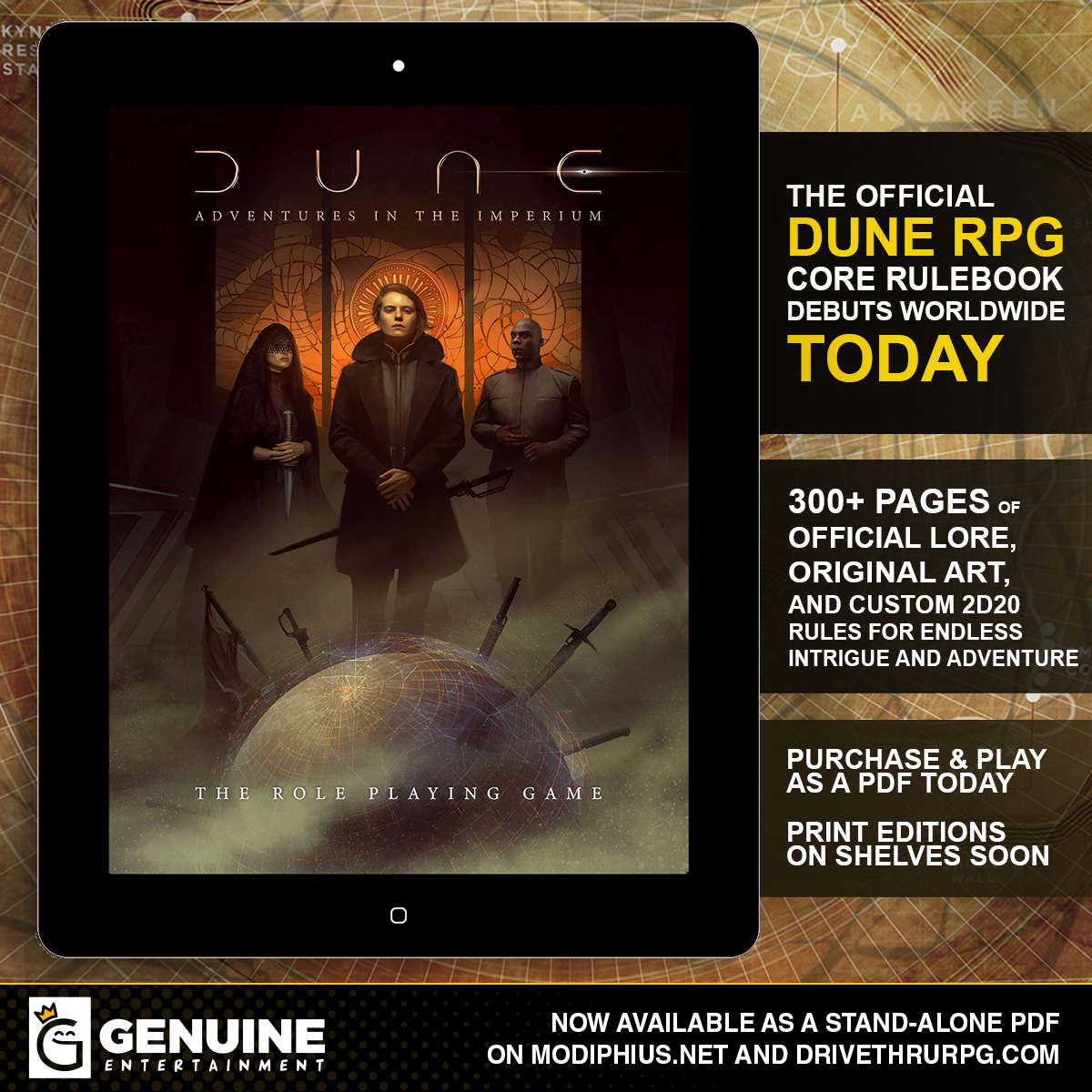 Dune: Adventures in the Imperium, the core rulebook of our official tabletop RPG for the Dune universe, has debuted from Modiphius TODAY!
Purchase & play the PDF on Modiphius.net or DriveThruRPG.com, with printed editions shipping to shelves near you soon!
This core rulebook is our first publication in an ongoing series of future sourcebooks set within this vast and inspired universe. So I'm honored and obnoxiously excited to finally realize this dream and welcome Dune fans and dice rollers alike to explore and celebrate Frank Herbert's seminal sci-fi vision for years to come!