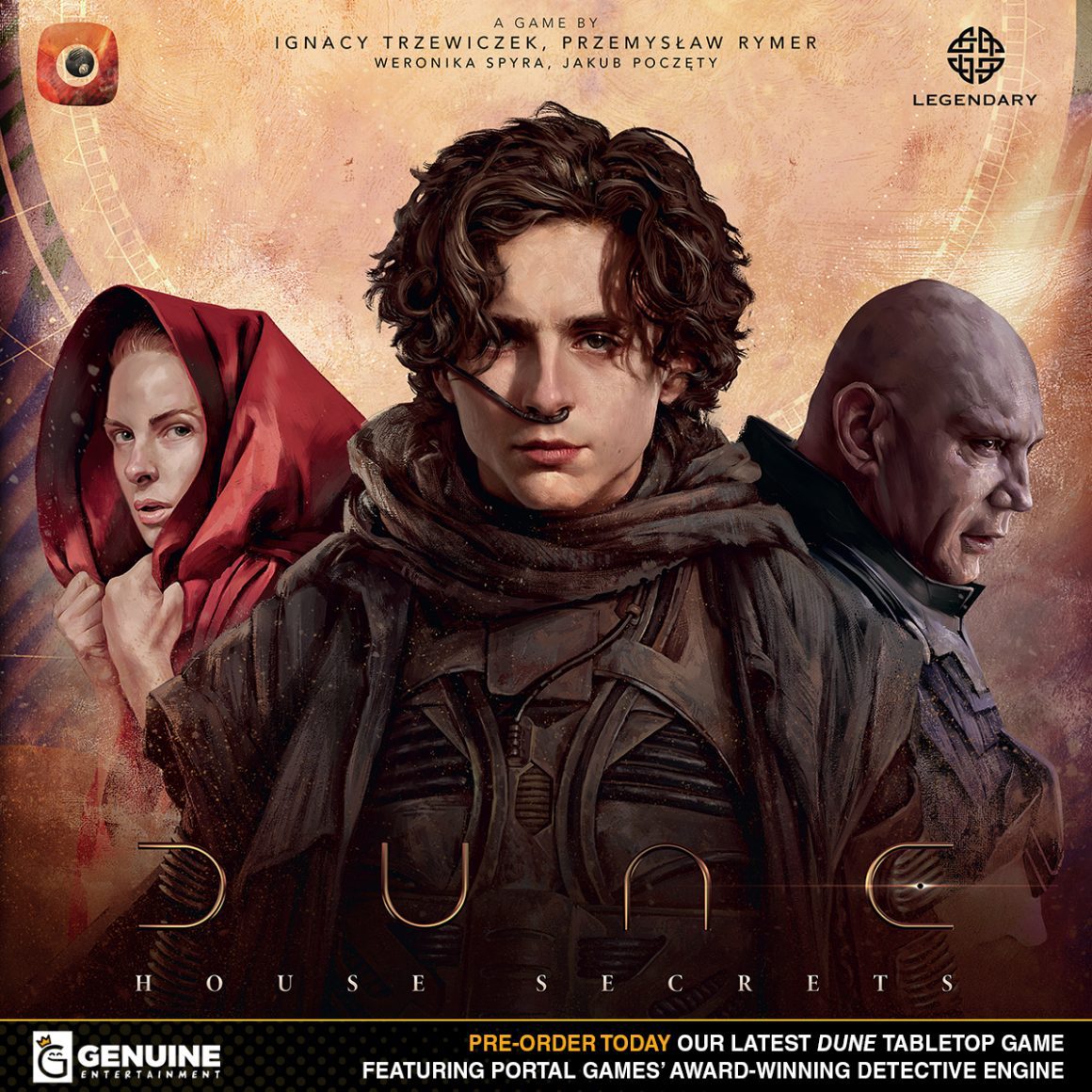 Pre-orders begin today for DUNE: HOUSE SECRETS, our latest tabletop game inspired by the Dune universe from Portal Games!
Featuring the award-winning Detective game engine, Dune: House Secrets is a fully immersive adventure that drops 1-4 players right in the middle of the highest stakes unfolding on Arrakis. Players are challenged to complete three vital missions for the rebellion with a finite amount of time and resources, where their decisions take them and the fate of Arrakis in new and surprising directions.
The pre-order campaign runs from today until July 26, offering only 1500 numbered English-language copies that include a series of pre-order exclusive upgrades not included in the retail version.
Detective is one of my favorite game engines, bringing the collaborative investigative adventure to life at game night in ways no one has done before. So it's been a dream to welcome Portal Games into the Dune tabletop family and deliver a unique, fully immersive adventure that gamers and Dune fans alike will adore.
Please check out the official Dune: House Secrets website and follow our daily updates as the pre-order exclusives are revealed over the next few weeks!