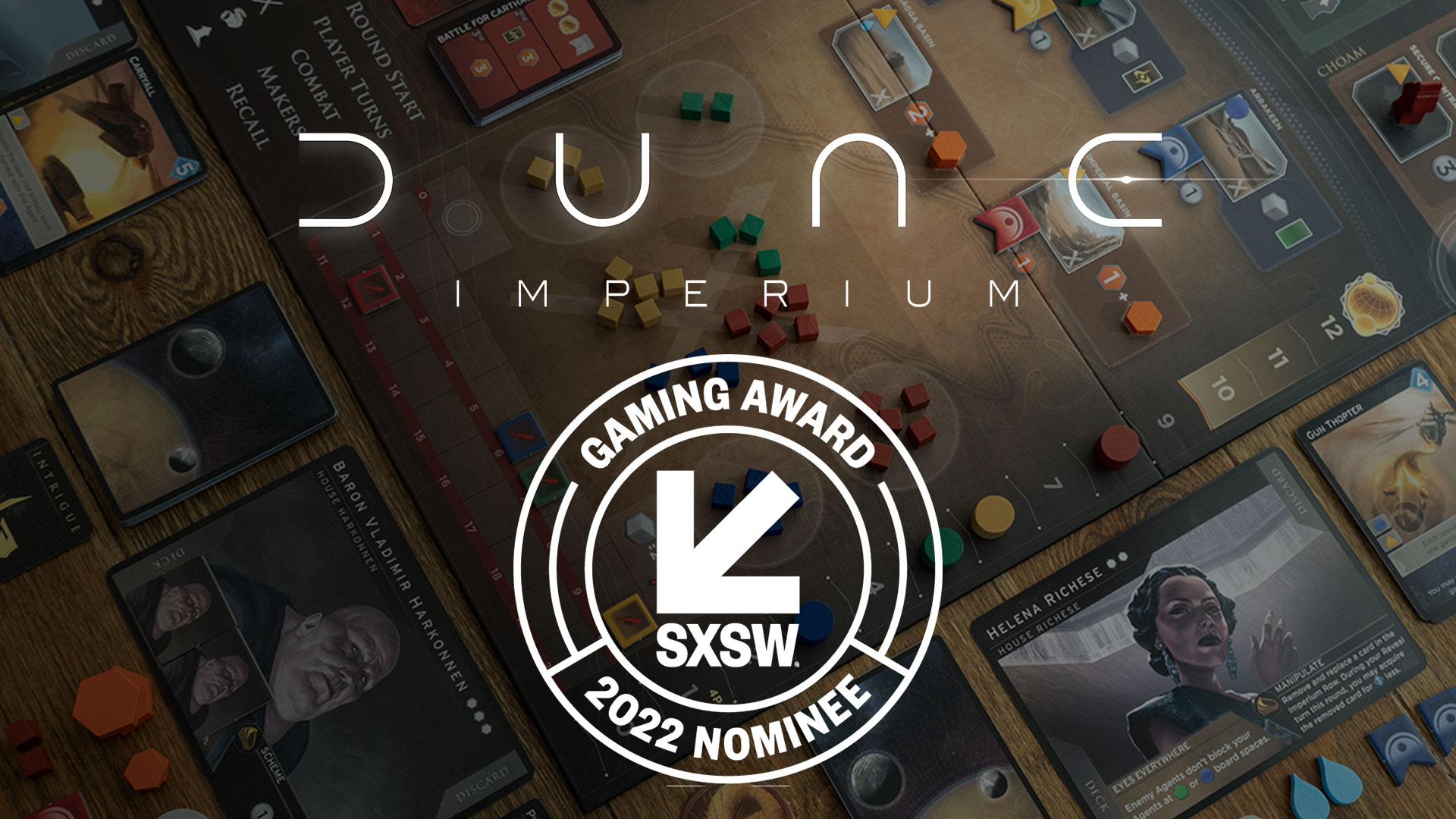 February 1, 2022 – South by Southwest announced today that Dune: Imperium is a finalist for the 2022 SXSW Tabletop Game of the Year award.
"SXSW has always been a place where art, technology, and pop culture collide," said Scott Martins, President of Dire Wolf, "and it's the perfect place for a game like Dune: Imperium to make some noise on the sand. We're honored to be included with such a great list of tabletop nominees."
Voting is now open. Fans will be able to vote for their favorite games until February 8th at 11:59 PM CT.
The hit Dune: Imperium was previously named the Board Game Geek Best Card Game of the Year and the Dice Tower Best Game from a Small Publisher, along with numerous other awards and nominations. Pre-ordered copies of the first expansion, Dune: Imperium – Rise of Ix, are shipping now and will soon be available in Friendly Local Game Stores around the world.
If you've enjoyed playing Dune: Imperium, we would be honored to have your support at the SXSW Gaming Awards. Be sure to get your vote in before the polls close next Tuesday, and help keep the Spice flowing to a new generation of fans about to discover their new favorite board game.
Thanks for your support, and thanks for playing Dune: Imperium!