Gen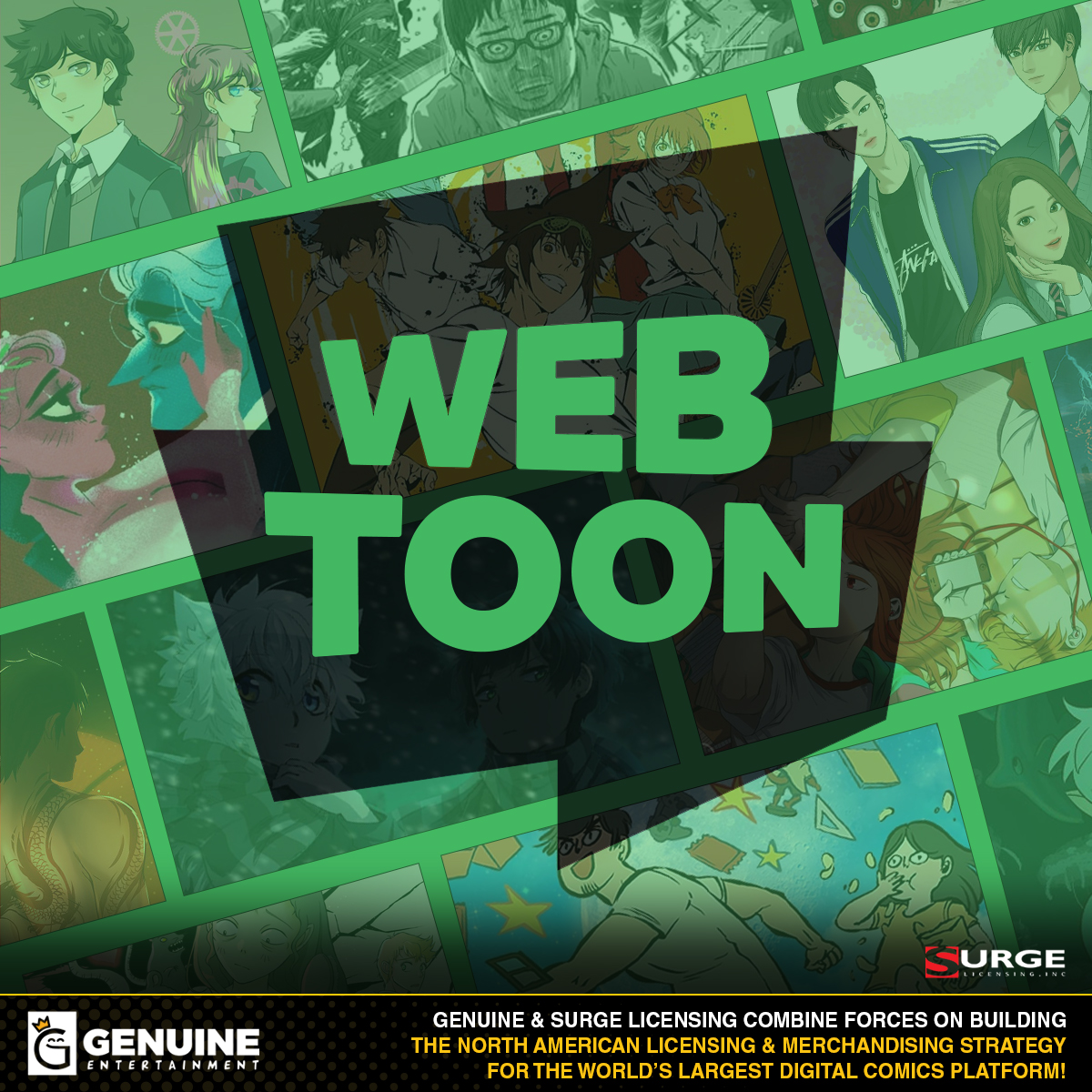 uine is now collaborating with one of my favorite story platforms ever: WEBTOON. Alongside Surge Licensing, we're now helping to build the overall licensing & merchandising strategy for the platform and its inspired IP.
Webtoon has been my daily destination for ages now, and I've been fortunate enough to make friends with Eugene Kim and Sandy Resnick at Webtoon, helping them to explore the licensing & merch possibilities for their platform, IP, and creator community. Ultimately bringing Elan Freedman to the round table, I'm thrilled that Surge Licensing and Webtoon have officially combined forces — announcing today that Surge is their exclusive licensing agent in North America. With Genuine proudly serving as a strategic advisor going forward to help develop the overall licensing & merchandising strategy for WEBTOON and build new L&M programs for the platform and their family of IP.
Being entrusted to work and play across all consumer products alongside some of my favorite comics and one of the best fandoms and creator communities out there… it's a treasure trove of IP and exciting possibilities. And considering that WEBTOON boasts 10.5 BILLION global monthly page views, 82 MILLION monthly active users, and a constant stream of chart-topping live-action and anime adaptations across every genre from All of Us are Dead to Tower of God to True Beauty… suffice it to say, there will be miles to go before I sleep on this one.
So if anybody is a Webtoon fanatic like me, or you'd simply like to learn more about this groundbreaking platform that's redefining comics and fueling pop culture across shelves and screens big and small… ping Surge and I and let's play.