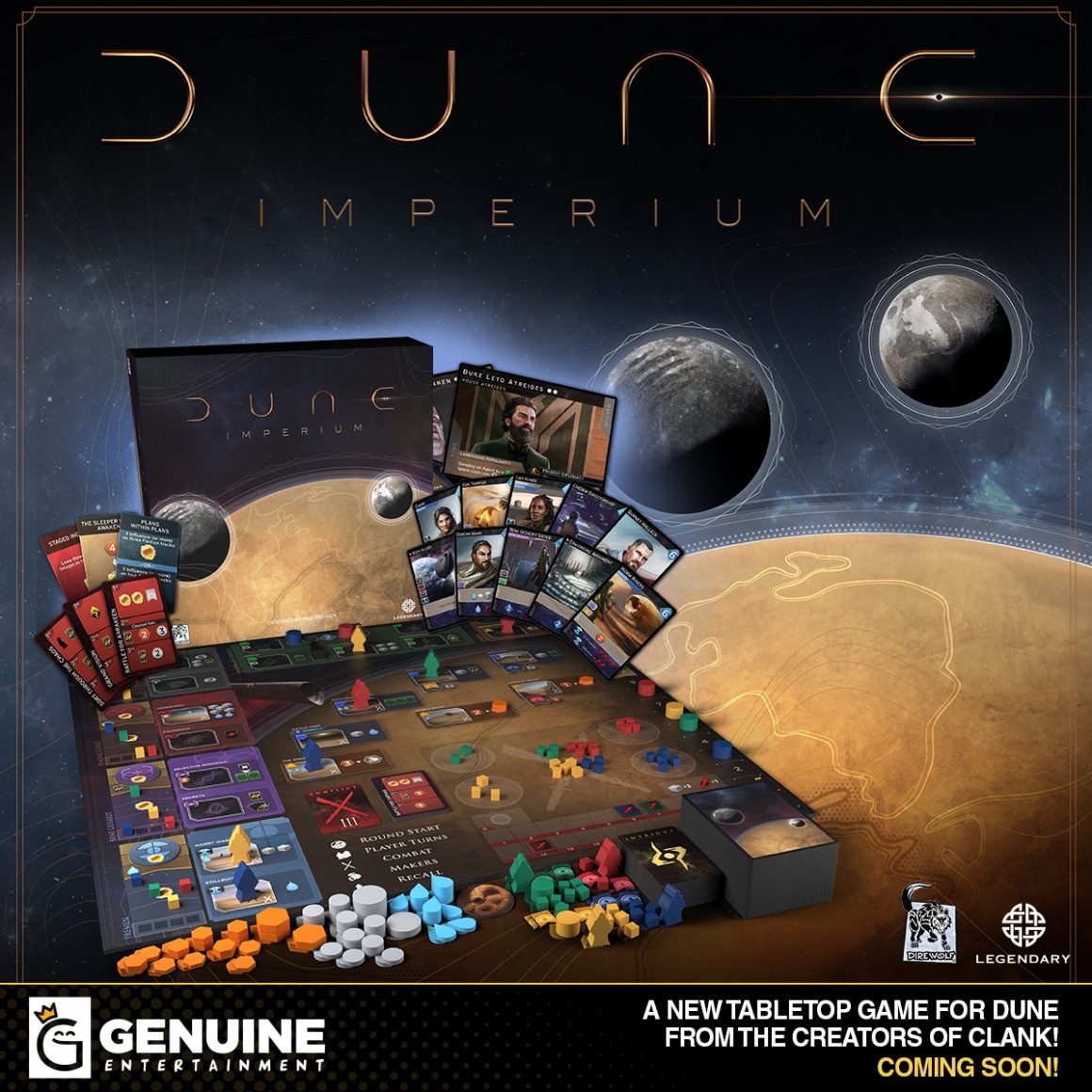 Dire Wolf Digital, Gale Force 9, and Genuine Entertainment have combined forces to produce DUNE: IMPERIUM, the first original board game set within the Dune universe in nearly 40 years.
Designed by Paul Dennen, the creator of the hit Clank! game series, Dune: Imperium is a 1-4 player game that marries two fan-favorite mechanics — deck-building and worker-placement — into a deeply thematic experience with climactic conflicts and choices that unfold across the Imperium.
The stakes were high on our first new Dune game, and I couldn't be prouder of what we've done with Scott Martins, Paul, and the rest of the amazing team at Dire Wolf Digital. It's been a privilege working with one of my favorite game makers and true Dune fans, and Legendary has been a dream collaborator who truly empowered us to do things no Dune game has ever done before.
To learn more, visit the official website that launched today and sign up for news and previews in the days ahead!