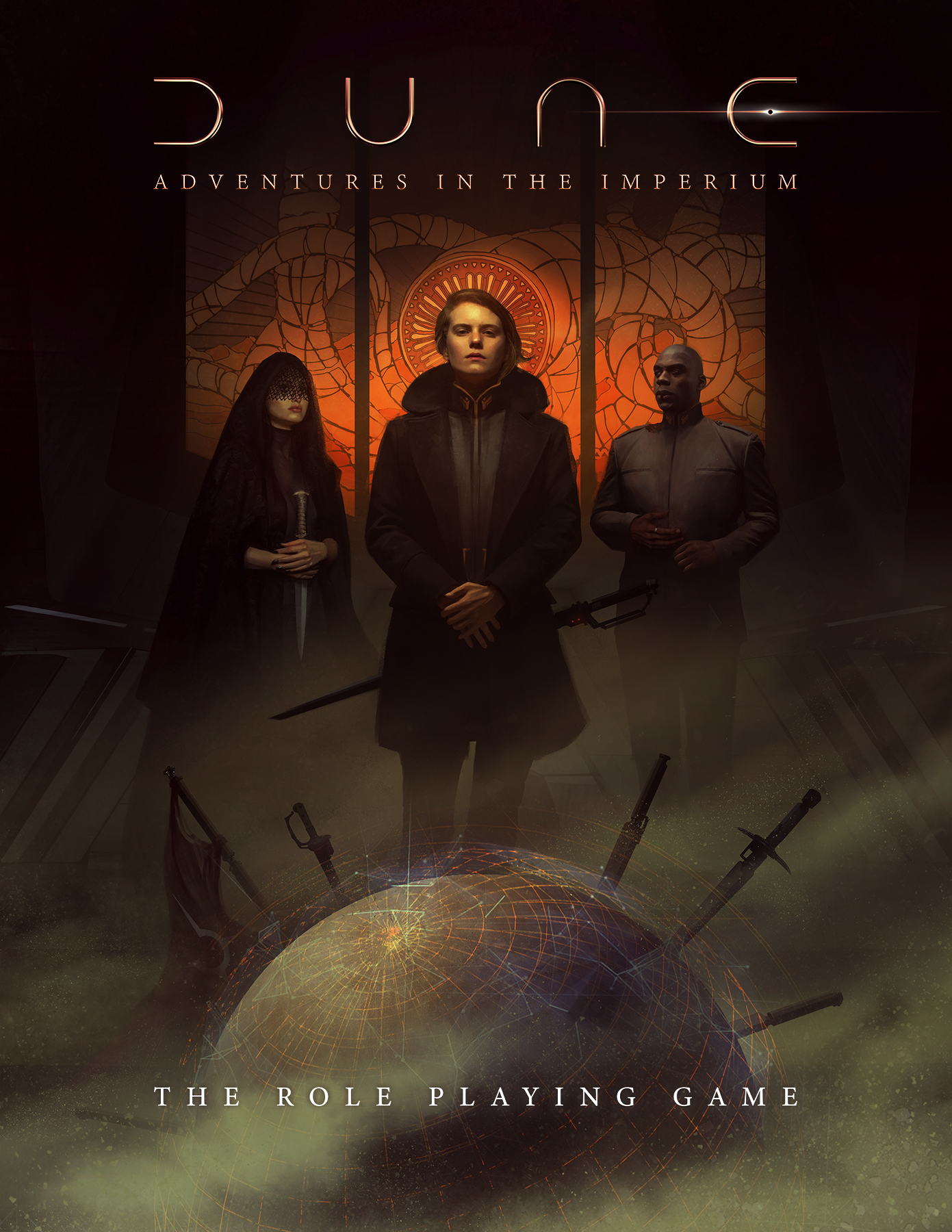 Modiphius has announced that Dune: Adventures in the Imperium, the official tabletop roleplaying game inspired by the Dune universe, will begin pre-orders December 2020!
Dubbed the #1 Most Anticipated RPG of 2020, the Dune RPG draws from the beloved novels by Frank Herbert, Brian Herbert, and Kevin J. Anderson and the highly anticipated Film/TV adaptations from Legendary Entertainment.
Unveiling the new cover to the standard edition of the Dune RPG Core Rulebook, you can sign up for the pre-order and claim an exclusive PDF preview of the Core Rulebook before its Spring 2021 launch. The pre-order will be available through local retailers and the Modiphius webstore.
Alongside the standard rulebook are three premium alternate covers, each highlighting one of the game's most famous factions: House Atreides (green), House Harkonnen (red), and the Imperial House Corrino (purple).
This is the latest addition to our award-winning master tabletop gaming program for Dune, adding this inspired RPG to our curated collection of premium games alongside best-in-class designers including Dune: Imperium, the genre-defying deck-building worker placement board game from Dire Wolf and the creators of Clank!, and DUNE, the best-selling strategy game from GF9 that won the 2020 Golden Geek Award for Best Thematic Game and the 2020 UK Games Expo People's Choice Award for Best Strategy Game.