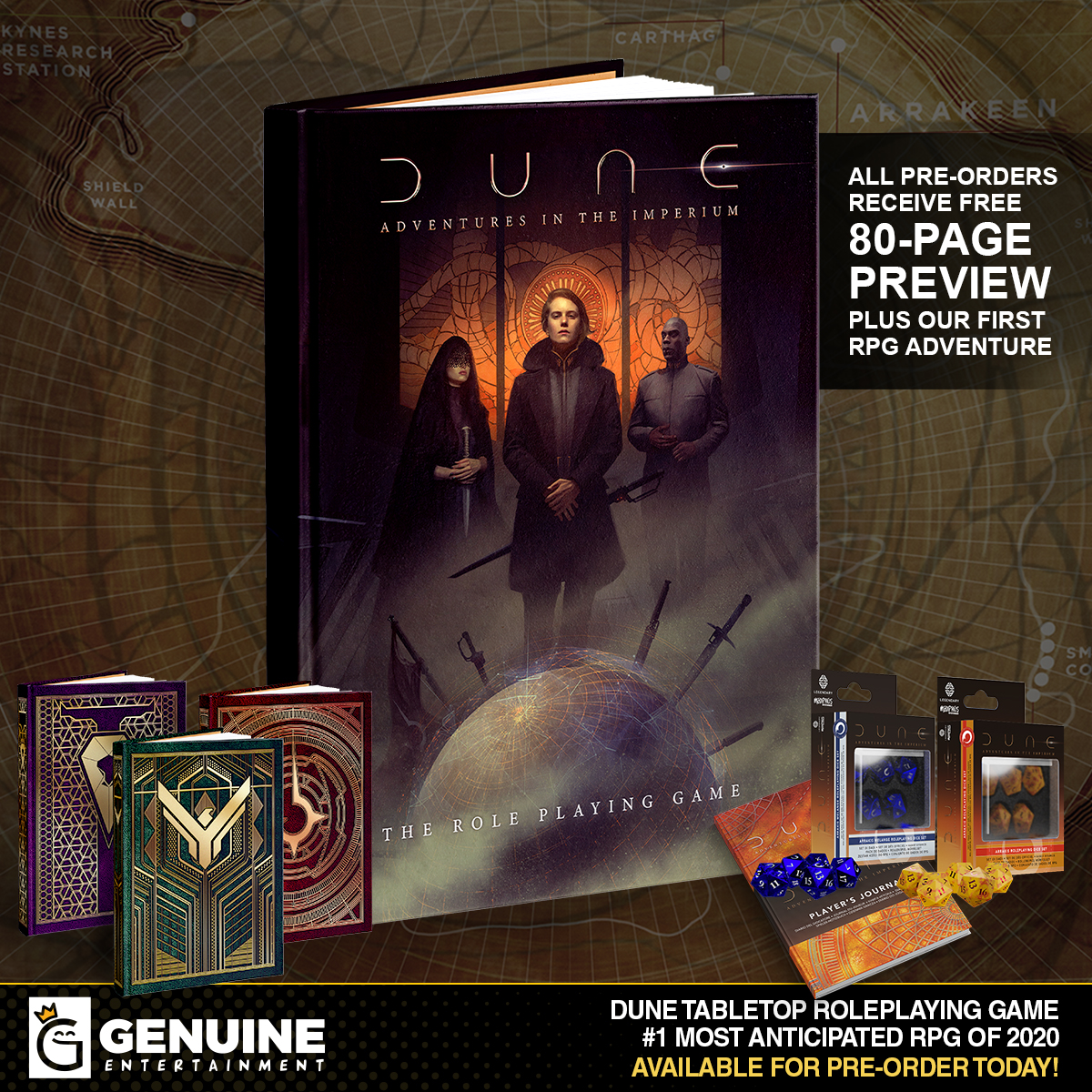 WORMSIGN! We've been developing the Dune tabletop roleplaying game with Modiphius, GF9, and Legendary for 2.5 years now. And today, we're delighted to finally open pre-orders for Dune: Adventures in the Imperium.
We have a stunning range of rulebooks with standard and collector edition covers, plus tons of game accessories like dice sets, gamemaster screens, game journals, and bundles.
Product will drop Spring 2021, but you don't need to wait that long to play. If you pre-order via Modiphius' website or your local retailer by 1/13/20, you'll receive a 80-page PDF preview to start playing within a few days of your purchase.
This has been a labor of love, so please visit our collection to explore and enjoy the Dune universe like never before:
https://www.modiphius.net/pages/discover-dune-roleplaying-game