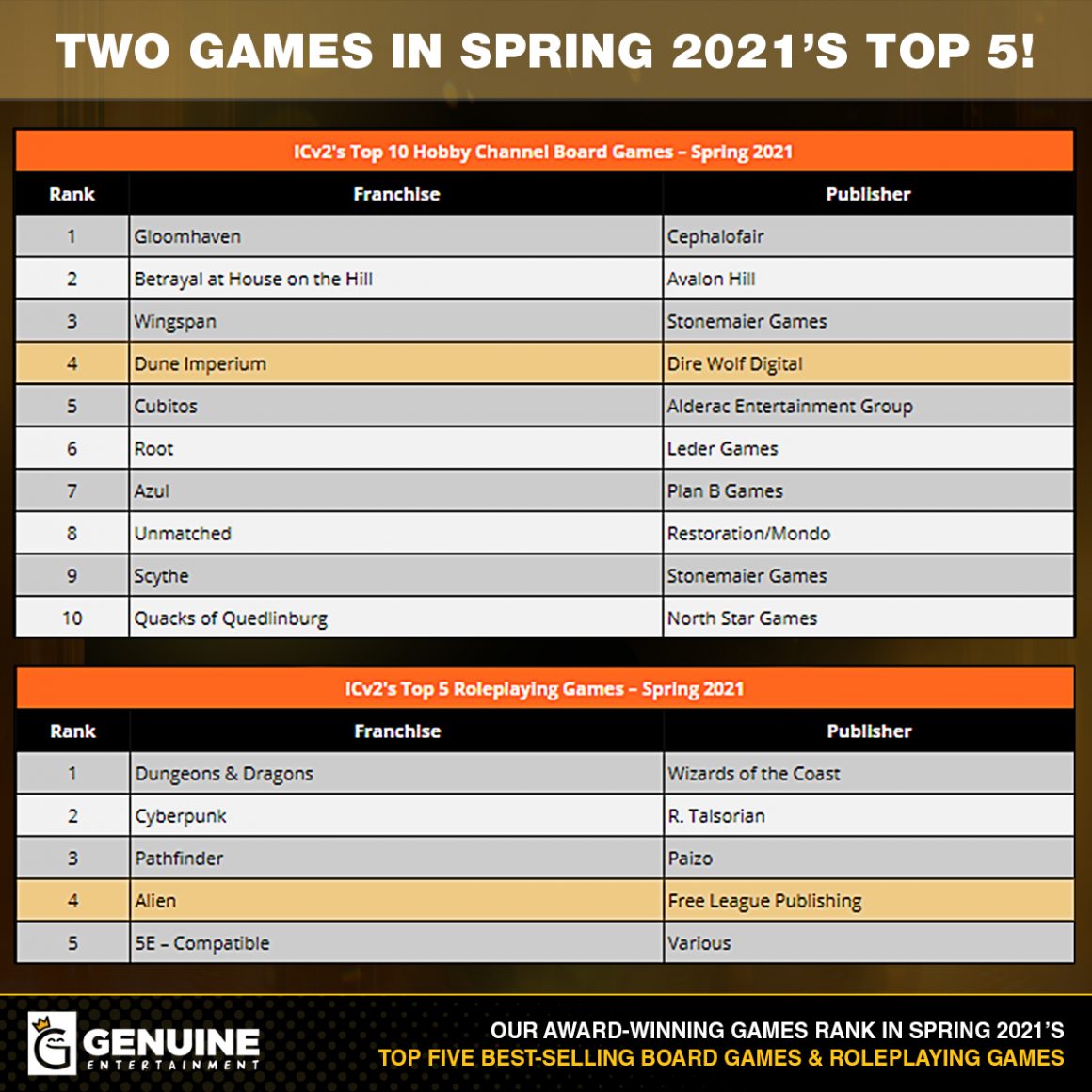 Humbled and happy to share that two of our award-winning tabletop games, Dune: Imperium with Dire Wolf and our Alien RPG with Free League Publishing, ranked in the Top 5 Best-Sellers for Spring 2021!
This is Dune: Imperium's debut in the Top 10, and Alien's third season in the Top 5 since it debuted in Fall 2019, remaining on the list since Fall 2020 and rising from its previous rank at #5.
Congratulations to all our incredible publishers and licensing partners, and our sincere thanks to the retailers, players, and fans who continue to support and share our games with the world!