ALIEN: THE ROLEPLAYING GAME has received the 2020 ENnie Award nomination for BEST GAME OF THE YEAR. Producing this game has been one wild ride alongside Drew Gaska and our pals at 20th Century Studios and Free League Publishing, and we cannot express our thanks enough to the Alien fans who have embraced our game and made it such a rewarding, meaningful part of our lives.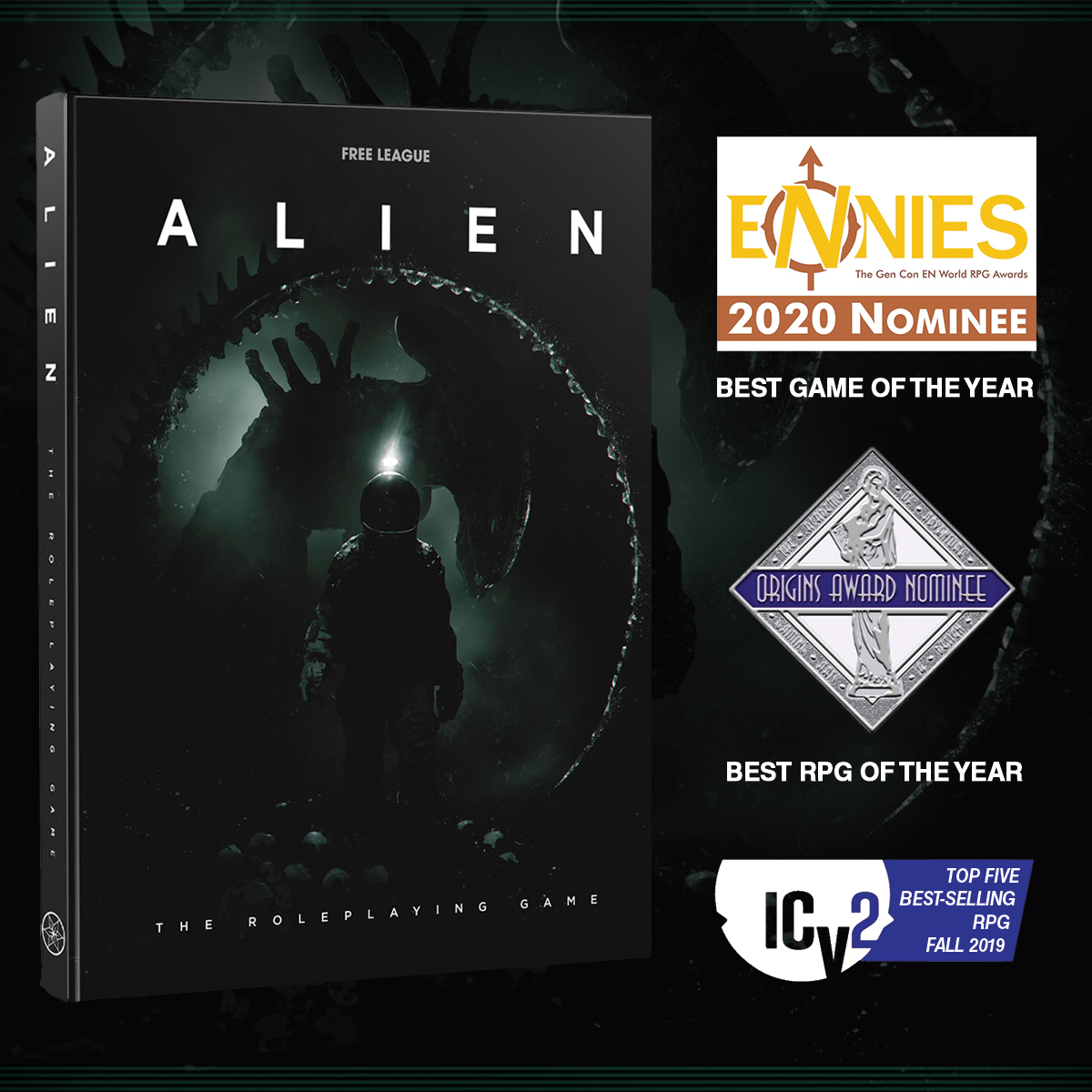 Please check out the other esteemed 2020 ENnie nominees on
the official website
, and share some love for one amazing year in gaming!
Congrats to so many of our friends and fellow nominees!