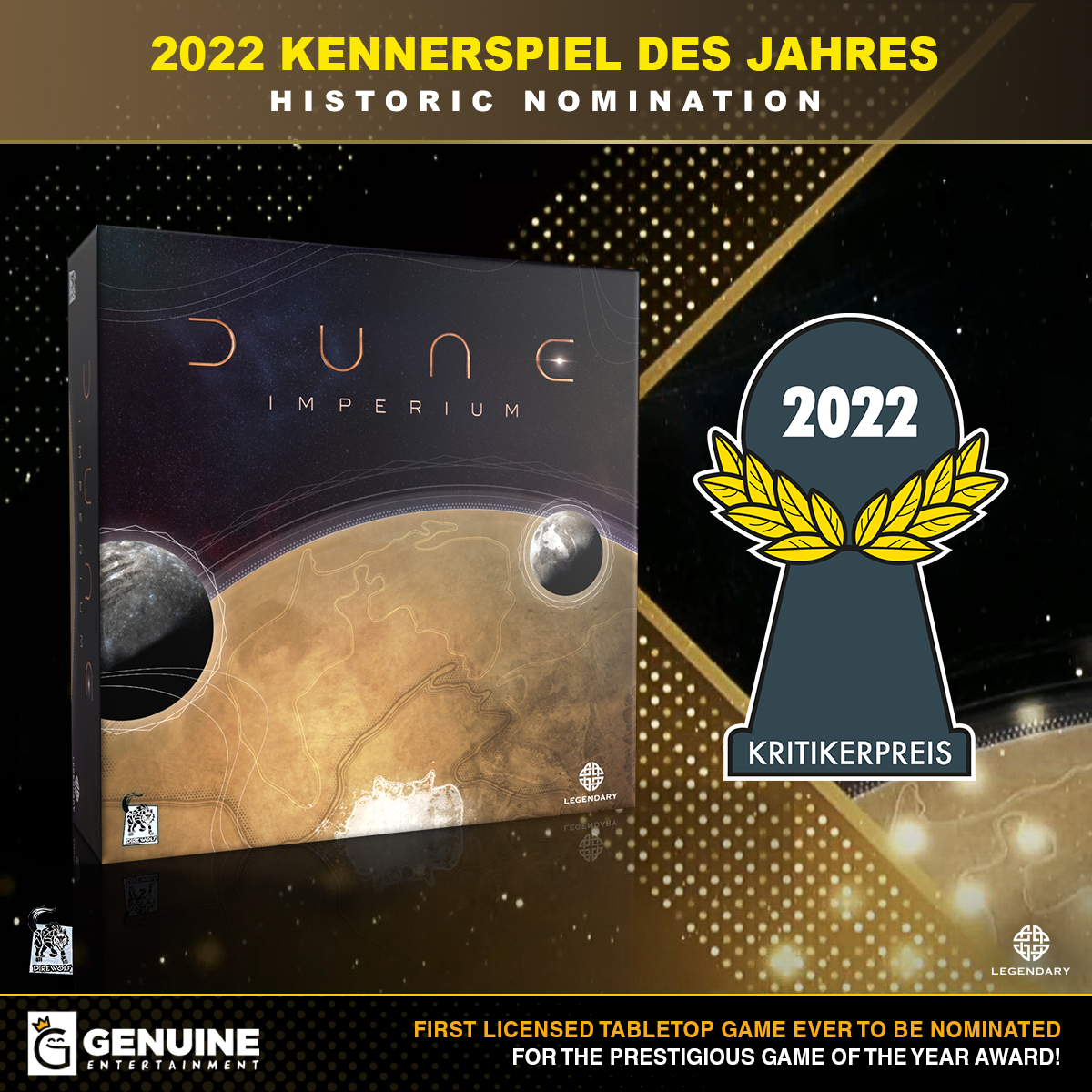 DUNE: IMPERIUM has been nominated for the 2022 Kennerspiel des Jahres Award, becoming the first licensed tabletop game ever to be nominated for the prestigious Game of the Year award.
Truth be told, being nominated for this award has been my north star from the very beginning. Producing the first original Dune game in over 30 years, all in the shadow of the genre-defining classic that we republished just one year prior… well, speaking only for myself here, but it was hard not to feel the pressure. So doing our best work on this game became a rallying cry for every single person involved — from our inspired designers at Dire Wolf to the filmmakers and our wildly supportive team at Legendary and the Herbert Properties — as we all combined forces and committed to make this game the very best version of itself, if only to pay tribute to one of our most cherished fandoms and make our first contribution to this esteemed legacy truly matter.
I am so utterly honored to share this nomination with the entire team. Yet regardless if we take home the award or not, I will already take away the professional and personal completion and closure that I actually did deliver upon my promises, both to myself and to the Dune franchise and fans. After nearly four years, I can finally sigh and say, "I made the game I set out to make."
And that, trophy or not, is absolutely priceless.
Thank you so much for all the support and goodwill. It's been a spice dream to remember.