I'm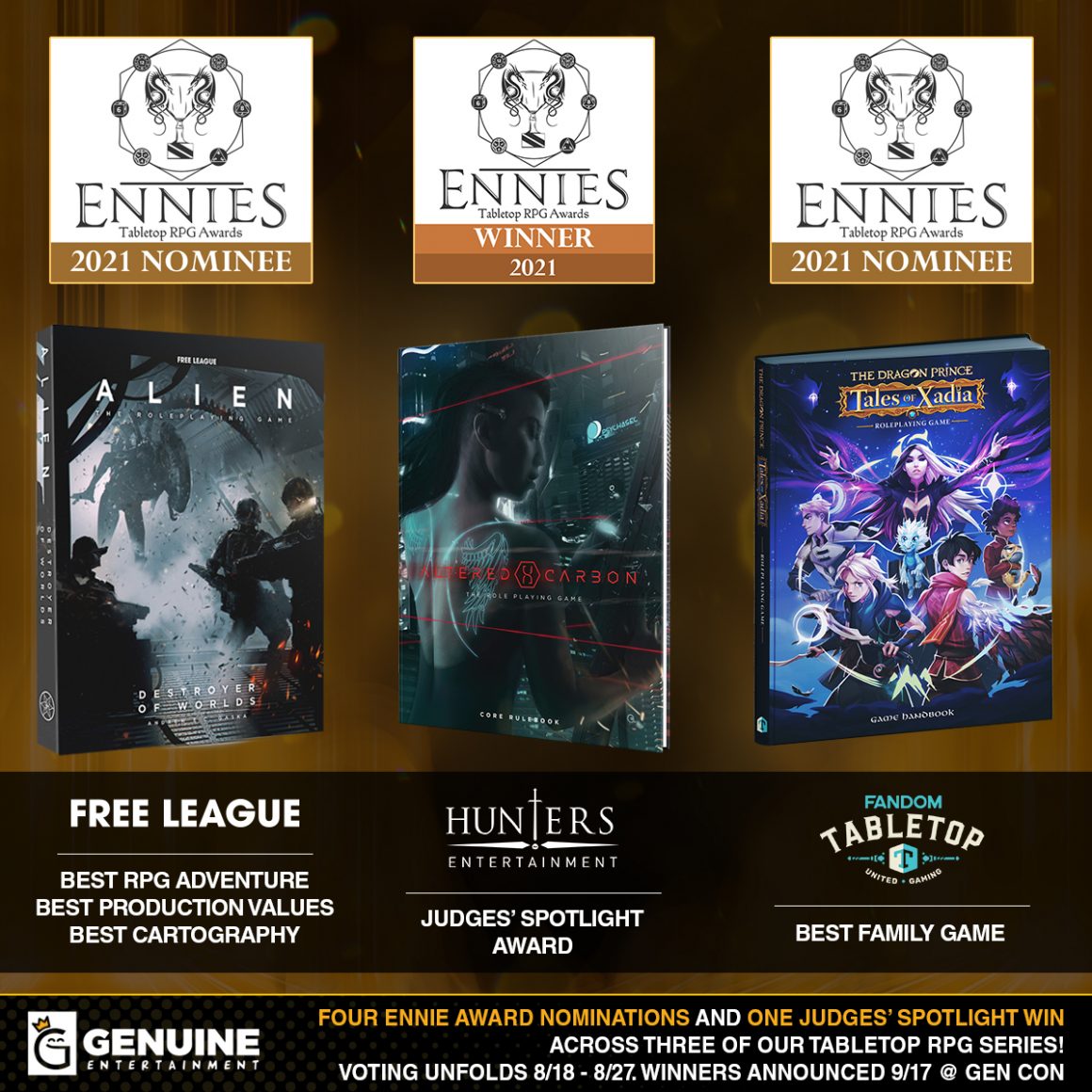 proud to share that THREE of our tabletop RPGs have been honored with Five ENNIE Award nominations and wins today:
Destroyer of Worlds, Free League's latest Alien RPG release, is nominated for Best RPG Adventure, Best Production Values, and Best Cartography.
Tales of Xadia: The Dragon Prince Roleplaying Game's Rules Primer with Fandom has been nominated for Best Family Game. It's worth noting that the Cortex Prime Game Handbook (the RPG engine we use for Tales of Xadia) is also nominated for Best Art (Cover), Best Art (Interior), Best Layout and Design, Best Rules, Best Game, and Product of the Year.
And our Altered Carbon RPG with Hunters Entertainment has been awarded a Judges' Spotlight Award!
We're incredibly honored that so many of our games have been recognized this year. Our sincere congratulations go out to all our friends and fellow nominees, not to mention our licensors and publishing partners who have made all our games possible, along with our amazing players who support and share all we do.
Check out all the esteemed nominees below:
https://ennie-awards.com/2021-nominees/
Then please be sure to vote for your favorite RPGs from 8/18-8/27! Winners will be announced at Gen Con 2021 on 9/17!