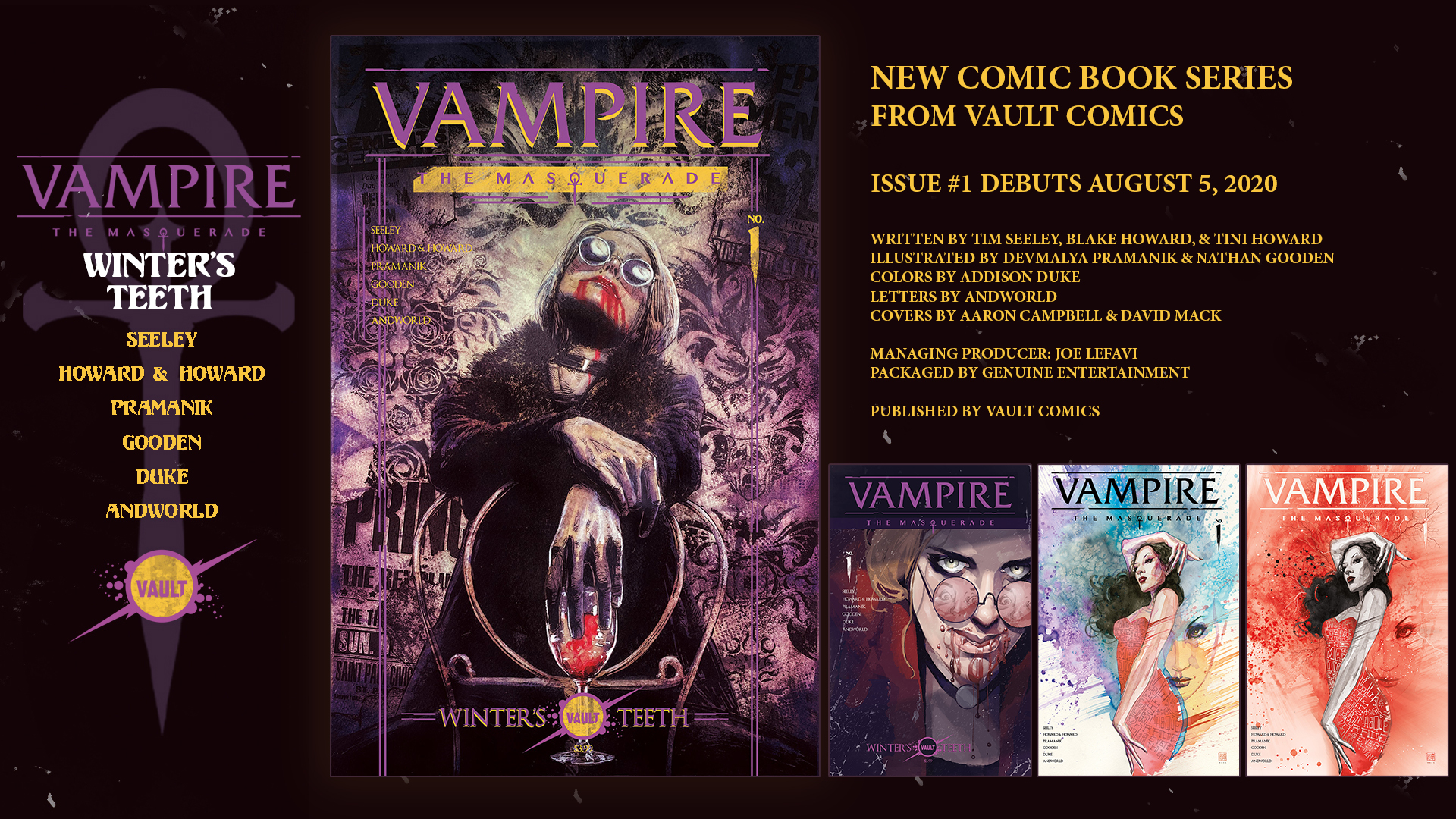 Ever since I started working with Paradox Interactive in 2017, I've dreamed of making comics in the World of Darkness. So I feel privileged to share the first issue of our Vampire: The Masquerade comic book series with Vault Comics on shelves and ComiXology today!
Writers Tim Seeley and Blake & Tini Howard were die-hard fans and instinctively knew how to turn a new city into a place that felt authentic and exciting to WoD fans and readers alike. Artists Devmalya Pramanik and Nathan Gooden brought their story to life with a delicate, decadent balance of heart and inhumanity pitch perfect for Vampire. And when you add covers from Aaron Campbell and David Mack… Suffice it to say, the whole experience was worth the wait.
So enjoy this labor of love of ours, then keep stalking our ongoing series. We're doing new and amazing things in WoD and I can't wait to share it with you. And hey, if you're rolling dice, check out the exclusive RPG supplements in the back of each comic and incorporate our stories into your own!