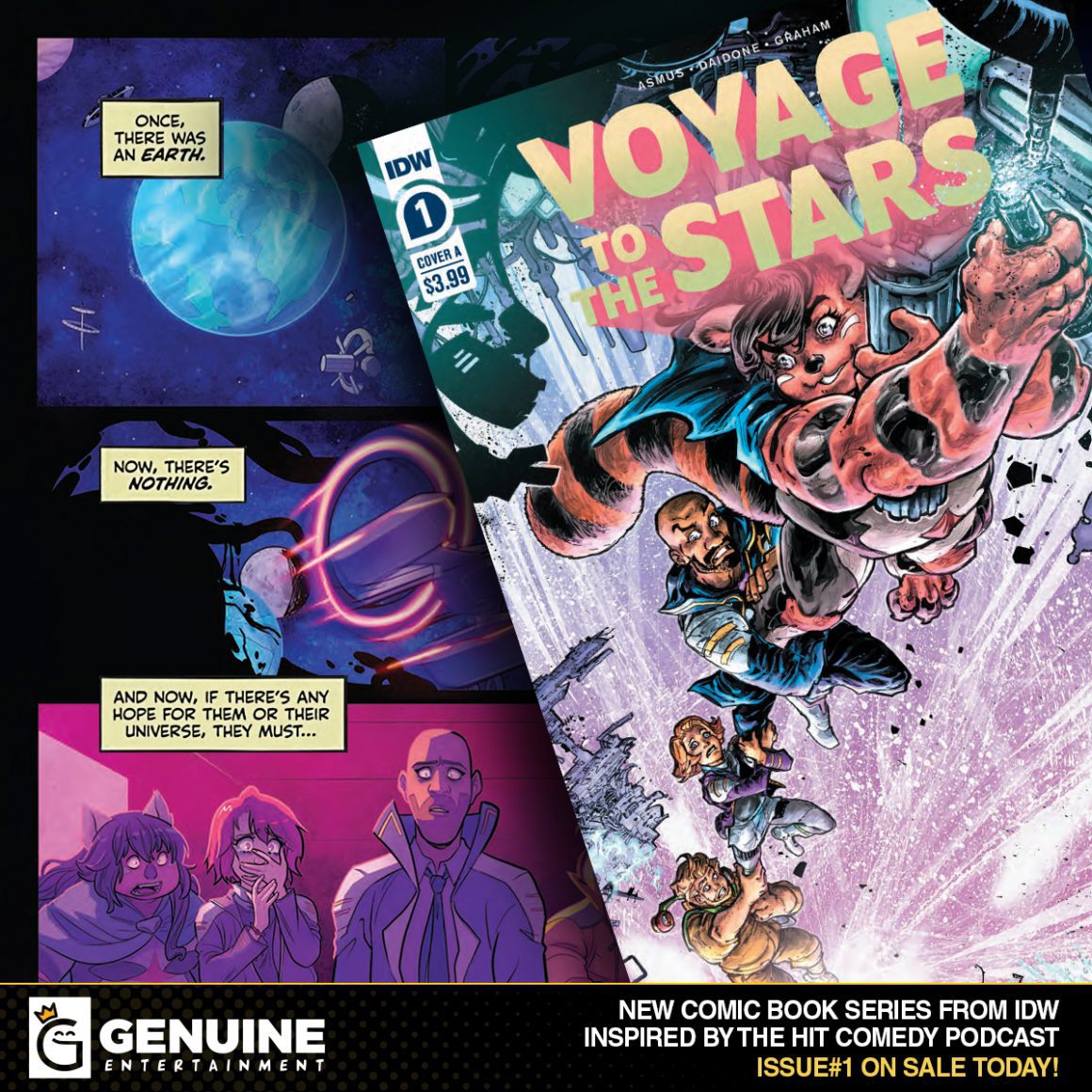 Issue 1 of our new Voyage to the Stars comic book series with IDW and Madison Wells Media hit the shelves TODAY!
In the words of SyFy Wire: "This entertaining comic book adaptation is a witty, sarcastic romp around the cosmos that's a supremely satisfying cocktail blended with barbed essences of Guardians of the Galaxy, The Hitchhiker's Guide to the Galaxy, and Spaceballs."
Working on this comic has been a blast. And not just because I got to work with dear friends Diana Williams, Kylie Williams, and VTTS creator Ryan Copple at MWM. Writer James Asmus is one of my favorite writers who never fails to make me laugh out loud, and he's brought out the absurdity and hilarity of this world like none other. Artist Connie Daidone harmonized with James perfectly and SHINES in this technicolor dream quest through the stars, and Reggie Graham's colors make it all pop and sing.
We can't thank our IDW champions enough for helping to bring one hilarious comic to the shelves. Not to mention our cast members Colton Dunn, Felicia Day, Janet Varney, Kirsten Vangsness, and Steve Berg for their support!
So please check out the comic today and then jump into the Voyage to the Stars podcast wherever you listen to podcasts!