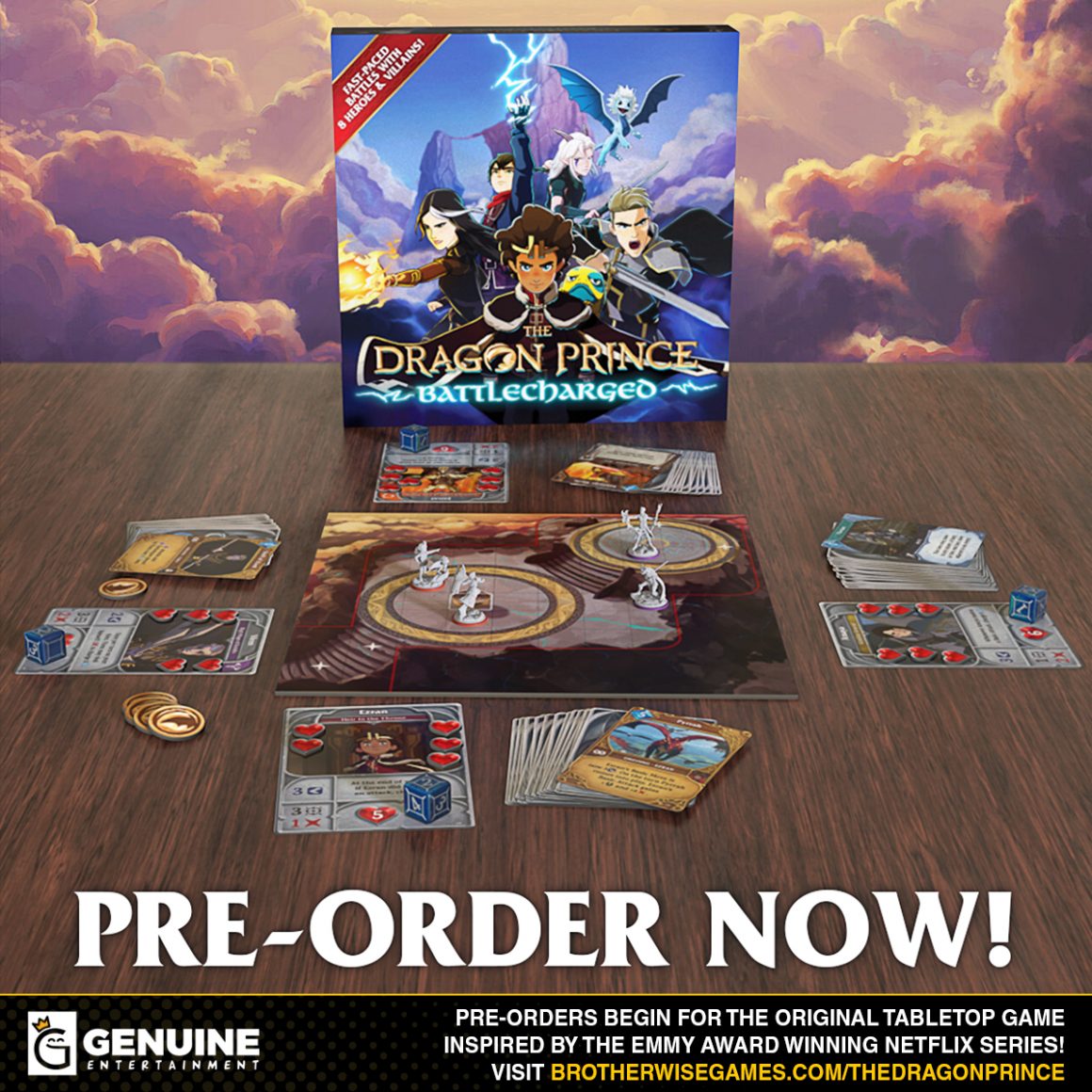 The Dragon Prince: Battlecharged pre-order campaign is now live! This fast-paced battling game includes 8 miniatures, 8 oversized hero cards, 128 action cards, 6 battle maps, and everything 2-6 players need to play …all for just $40!
Place your pre-order TODAY at https://lnkd.in/gVsgijr
Whether you're a fan of the hit animated series or you just enjoy action-packed tabletop combat, you're gonna love this game. And if you pre-order now, you'll also get the bonus Dark Callum Pack and a set of special Boss Monster Hero cards!
Please check out the game, as it's wildly addictive and ridiculously fun to play, not mention stupidly fun to make with our friends at Wonderstorm and Brotherwise Games.
Hope you enjoy it!