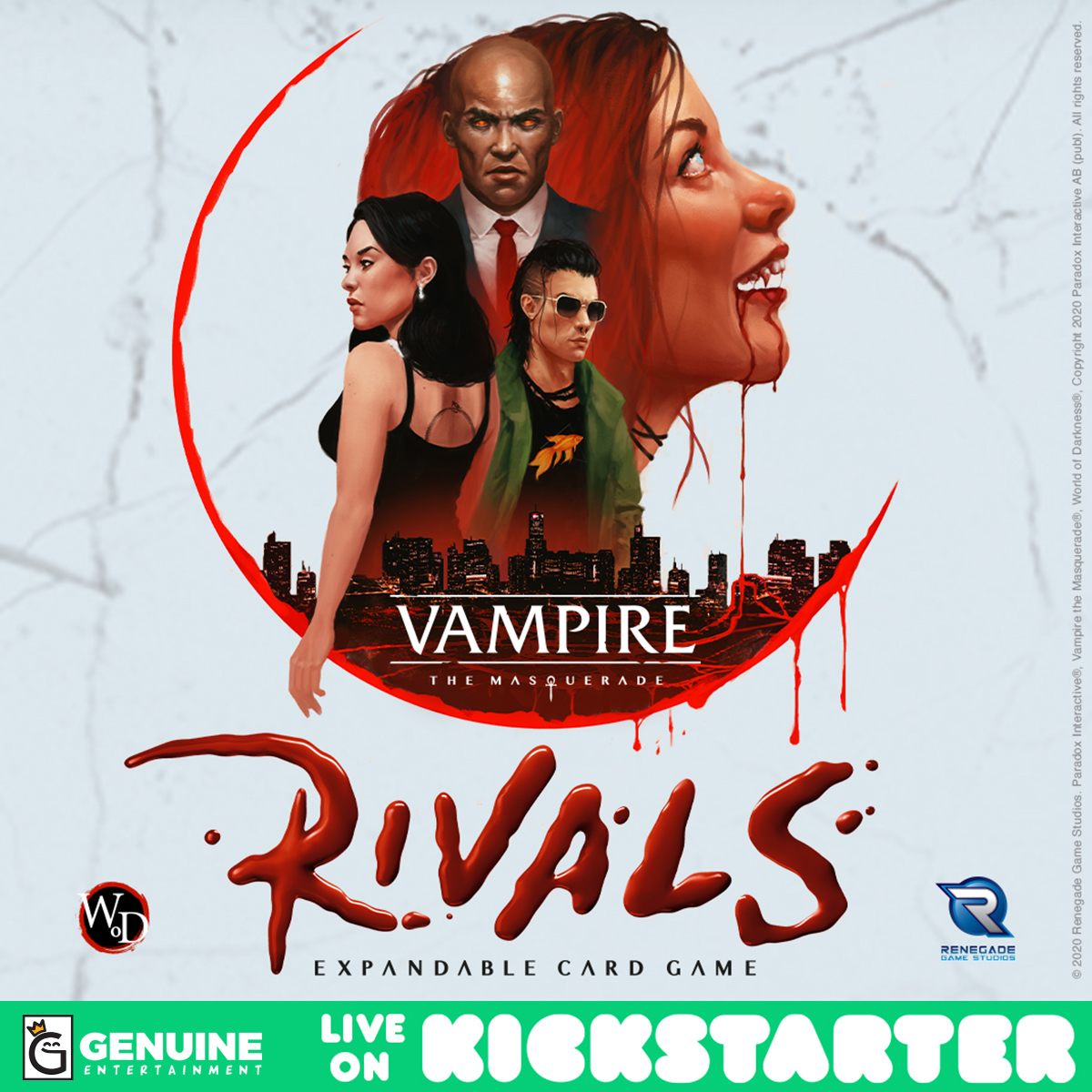 Debuting today on Kickstarter and 100% funded in under 20 minutes, VAMPIRE: THE MASQUERADE – RIVALS is an upcoming expandable card game from Renegade Game Studios and Paradox Interactive. Fans and retailers can purchase the $40 core game NOW at https://www.kickstarter.com/projects/renegadegamestudios/vampire-the-masquerade-rivals
Set within the iconic World of Darkness franchise, the game puts you in control of a coterie of vampires vying for control of San Francisco. Through dominating mortals, using your political influence, and clashing with rivals on the streets in the dark of night, you must rally your allies and choose your enemies wisely as you rise in power and push your agenda to the top.
Designed by ECG legend Matt Hyra and lusciously illustrated by top artists, RIVALS is one addictive and gorgeous game sure to become a staple for gamers and World of Darkness fans for years to come!
Ending on August 20, the Kickstarter will lead to a fast turnaround of the fully completed game shipping starting in December 2020!